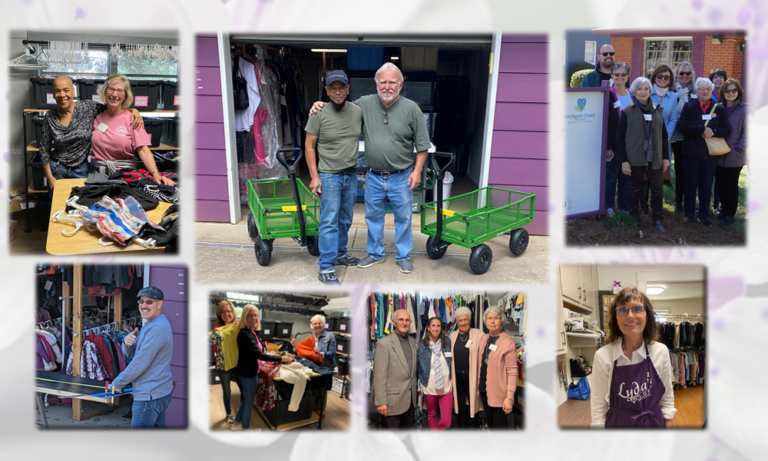 "Alone we can do so little; together we can do so much."
-Hellen Keller
Lydia's Loft works in conjunction with several agencies in the area.  We work together and share resources to provide for those in our community.  Any of the agencies listed below can provide you with a referral to shop at Lydia's Loft.  Additionally, if you are seeking additional assistance, one of these agencies may be able to help.
Effective January 15, 2024, Lydia's Loft will no longer be accepting paper/emailed referrals. All referrals must be submitted through our on-line referral system.  If you are a ministry partner or agency that wishes to submit a referral, please register for an account and a representative from Lydia's Loft will contact you with further information.
A21

, Charlotte 704-209-9937
Abounding in Love Inc, Kannapolis 704-224-3742
Ada Jenkins, 212 Gamble St., Davidson 704-896-0471
Angels and Sparrows Soup Kitchen, 15016 N. Old Statesville Rd, Huntersville 704-918-0122
Arms Wide Open Ministries, Davidson 980-307-4377

Caterpillar Ministries

/Huntington Green, Huntersville 704-654-6988

Davidson Clinic Atrium Health

, 705 Griffith St Ste 100., Davidson 704-801-7900

East Huntersville Community Outreach

, Huntersville 704-756-7325

First Baptist Church Huntersville

, 14813 N. Old Statesville Rd., Huntersville 704-875-6581

Generation Genesis

, Huntersville 704-659-6955

The Giving Basket

704-919-6601

Hands Helping Hands

, Mooresville 704-733-8571

Hope House

, Huntersville 704-992-1902

Hope Street Food Pantry

, Charlotte 704-584-9073

Lake Norman Community Pregnancy Center

, 201 N. Old Statesville Rd., Huntersville 704-727-0535

Lake Norman Community Health Clinic

, 14230 Hunters Rd., Huntersville 704-316-6611

Neighborhood C.A.R.E. Center

, 19711 Smith Circle, Cornelius 704-255-5500

Loaves and Fishes Food Pantry at Huntersville UMC

, 14005 Stumptown Rd., Huntersville 704-875-1156

Monarch

, 866-272-7826

New Life Peer Support

, 6047 Tyvola Glen Circle Ste 113, Charlotte 803-431-5044

Safe Alliance

, 601 E. 5th Ct., Charlotte 980-771-4673

The S.T.U.D.I.O

., Concord 704-699-8230

Veterans Bridge

, 5260 Parkway Plaza Blvd., Charlotte 704-332-8802 

Wisdom Way Inc

704-493-9637
These organizations listed below do not provide referrals for Lydia's Loft clients, however they are provided as a convenience for those seeking additional assistance.